Compare The Chevrolet Silverado 1500 and the Chevrolet Silverado 2500 HD in Glenpool, OK
Comparing the 2021 Chevrolet Silverado 1500 and 2022 Chevrolet Silverado 2500 HD Near Tulsa
When it comes to offering drivers outstanding performance and capability, whether on the job or a weekend away, it is the Chevrolet Silverado. It delivers durable quality and strength to handle whatever you need to get the job done.
At Mark Allen Chevrolet, we offer you an inventory of 2021 Chevy Silverado and 2022 Chevy Silverado 2500 HD models for you to check out. Below, we want to share with you how these trucks compare to one another, so you can decide which one is best for your lifestyle.
If you have any questions about our new inventory, please reach out to us.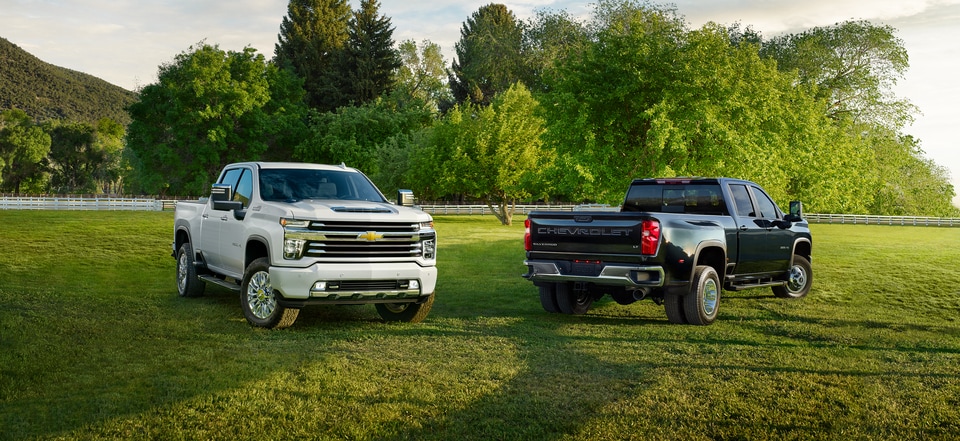 Performance and Capability
When it comes to performance, the 2021 Chevrolet Silverado offers a variety of powertrain options ranging from economical to high performance. As standard, the 2021 Silverado 1500 offers a 2.3-liter turbocharged four-cylinder engine producing 310 horsepower and 348-pound feet of torque. A 6.2-liter V8 develops 420 horsepower and 460 pound-feet of torque on the top end of the spectrum.
Regarding towing, the 2021 Silverado 1500 delivers a maximum tow rating of 11,900 pounds
As an everyday truck, the 2021 Silverado offers a good balance between being a vehicle you can enjoy for the weekend with the ability to tow boats and haul lumber.
The 2022 Chevy Silverado 2500 HD features more work-centric powertrain options, with the ability to tow up to 18,510 pounds courtesy of the Duramax 6.6-liter V8 turbodiesel. In addition, 2022 Silverado 2500 HD offers a highly functional Durabed that offers 12 standard tie-downs and an available built-in 120-volt outlet for your tools.
On the whole, the 2022 Chevy Silverado 2500 HD is a hard-charging work truck through and through. Its weekends are built around hauling heaving loads across Broken Arrow. For farmers and business owners, this truck offers the power and capability to take on every job with confidence.
Interior and Technology
Inside the 2021 Chevy Silverado, Glenpool drivers can enjoy a comfortable cabin with cavernous space with available premium seating materials. In addition, the 2021 Silverado 1500 offers rear seatback storage compartments, along with rear under-seat storage and center console compartment are great places to store your gear.
To help you out while on the road to Bristow, an available 15-inch diagonal heads-up display can project all the truck information you need; including speed, navigation, and safety on your windshield.
In addition to the heads-up display, the 2021 Chevy Silverado offers connectivity options, including Apple CarPlay and Android Auto integration. These options, coupled with an available Wi-Fi hotspot, give you and passengers many ways to enjoy the drive.
The 2022 Chevrolet Silverado 2500 HD interior can differentiate from basic work to a more luxurious cabin. Glenpool drivers can take advantage of available ventilated and heated front seats, along with a heads-up display like you get in the 2021 Silverado 1500.
Much like the 2021 Silverado 1500, the 2022 Silverado 2500 HD offers plenty of connectivity options, including Sirius Satellite radio, Apple CarPlay, and Android Auto connectivity. Each of these features is accessed through an eight-inch touchscreen.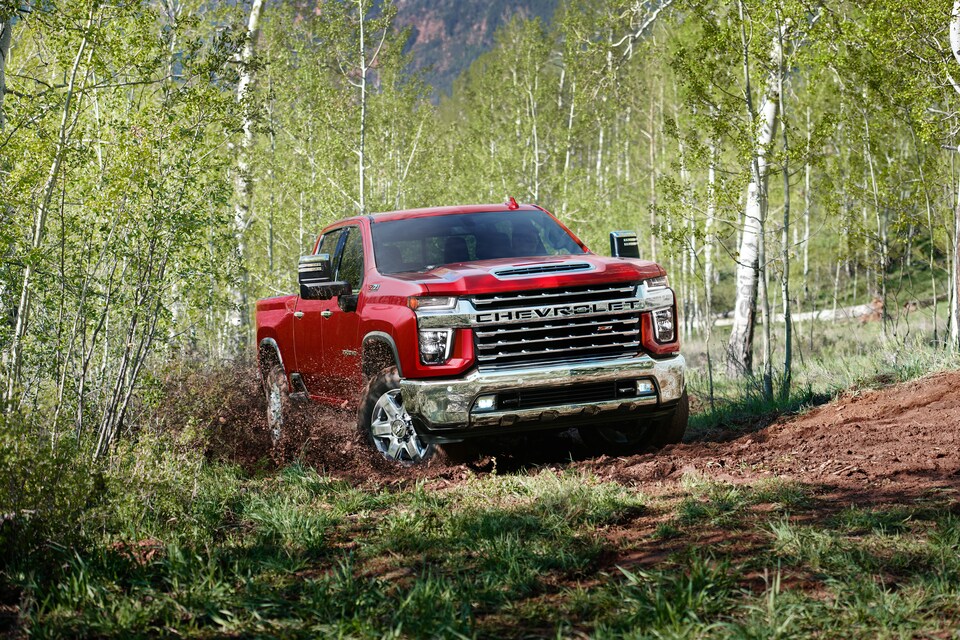 Financing
We encourage you to check out financing options to find the right value that suits you in the Coweta area. Whether you are planning to finance or lease your next truck, our finance team will help every step of the way.
Once you find the truck you want, we'll begin the process to get you out the door.
Test Drive Your Preferred Chevrolet Silverado Today
When you are ready, go ahead and give us a call to schedule an appointment to come in. Our new Chevrolet Silverado inventory is ready for you to take a test drive. Paul Allen Chevrolet is located near Owasso. We look forward to seeing you down the road.